The process we receive your cargos/products
After your cargo arrived in NextSmartShip's fulfillment center, we'll unpack the boxes and scan every product by its product code. All your products will be placed in a fixed bin on the shelf or a pallet. In the OMS, you will know the inventory details that we have received.
1. If you need to send us products, go to Receiving > Create
2. Find the products you need to send, click Add > fill the quantity > Create Receiving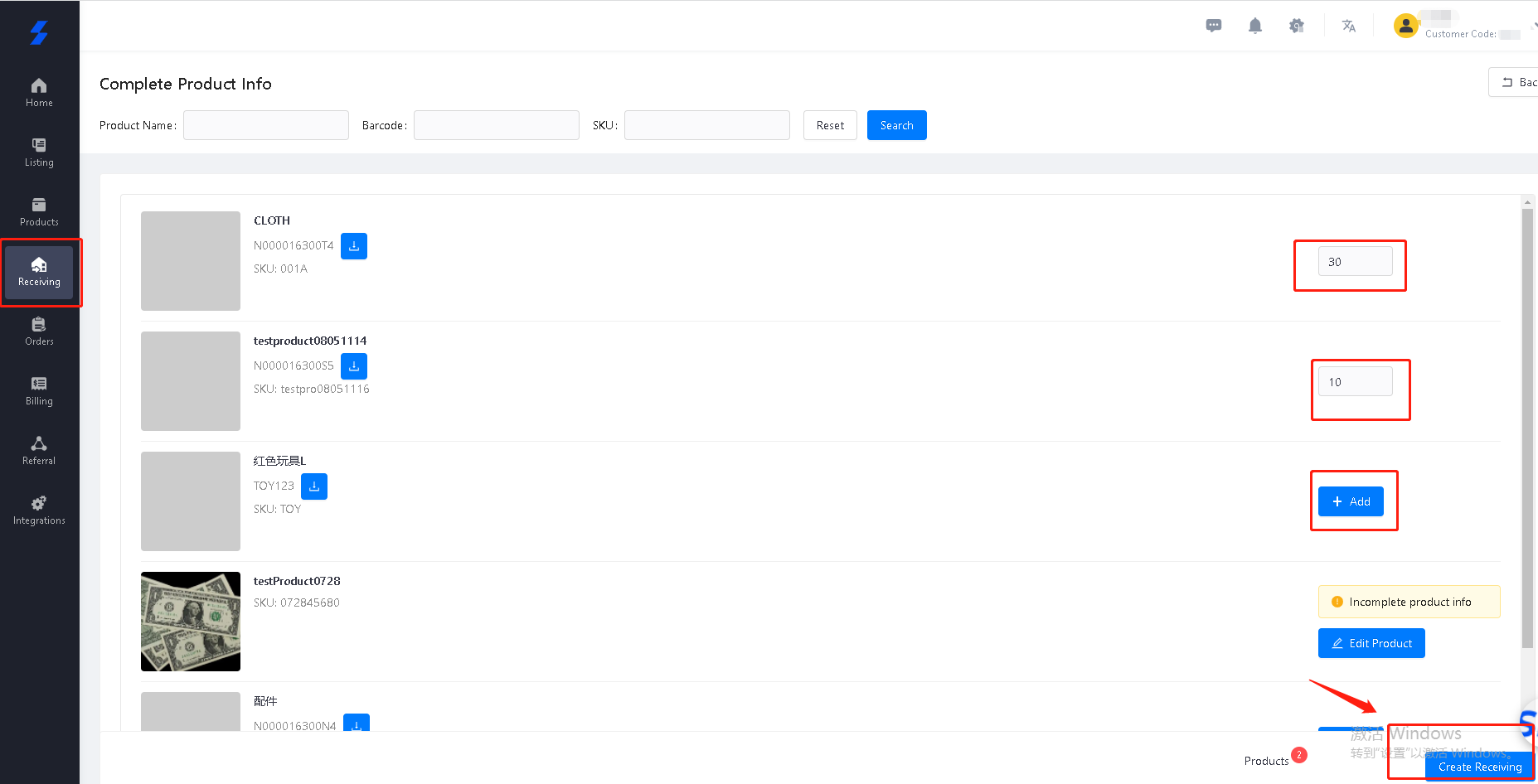 3. Click the download button to get physical copy (product list PDF)of corresponding receiving order, let your supplier stick the PDF on the incoming carton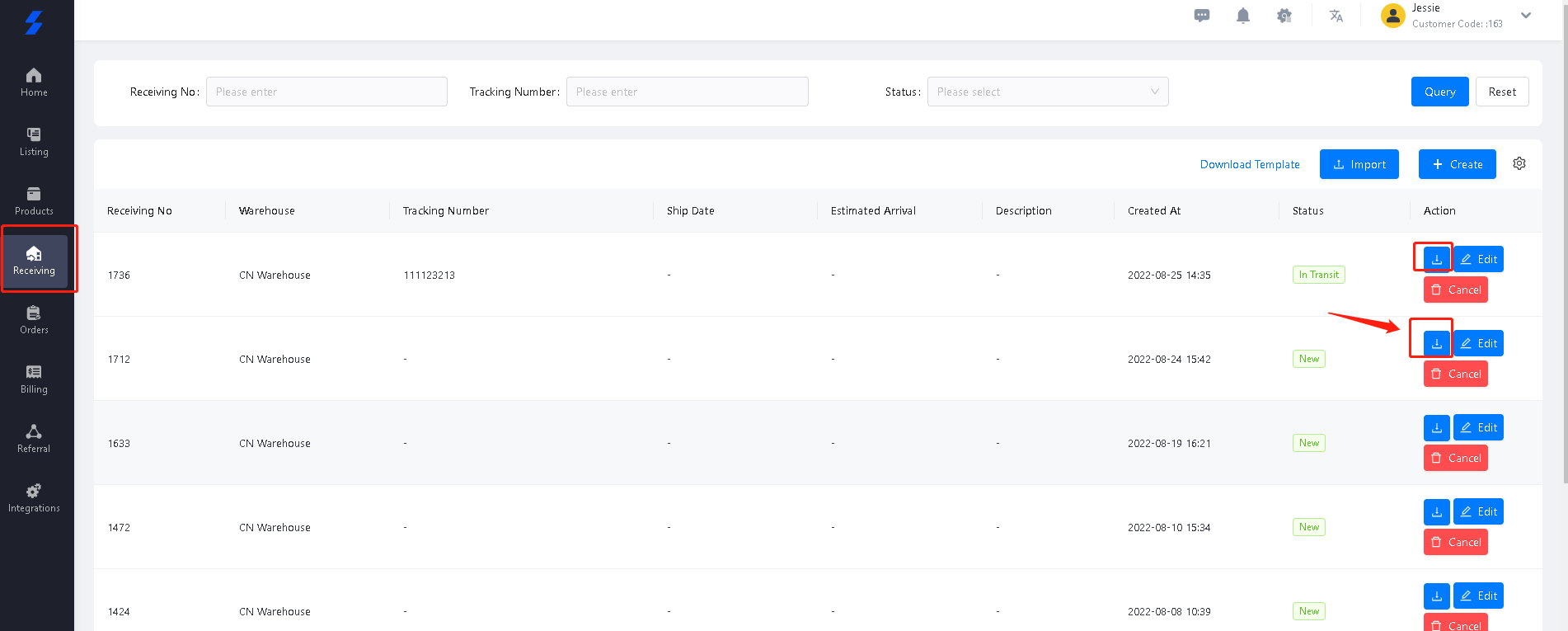 4. When you get the tracking number, you can Edit to fill the tracking number as soon as possible.

NextSmartShip Receiving Time
Filling in the associated tracking number in OMS is essential for our team to identify shipments and accurately receive inventory.The product list PDF is important for products which are sent to our warehouse by truck because there is no tracking number.
After warehouse receives the packages, we will count, check and fill the quantity we received in the receiving order. If there is no quantity difference, warehouse will put them on shelf directly. If there is quantity difference, you need to check the receiving order and confirm it, then warehouse can put them on shelf.
SLA: Once there is enough information for our receiving team to identify your products, your inventory will be received within 3-5 business days depending on the quantity of the cargo.
If there is no barcode on each product or extra labeling service needed, the receiving time will be longer depending on the situation.