How to cancel orders? Which orders can be canceled
Orders in Processing can only be canceled if the team has not started fulfilling them.
In the OMS dashboard, as long as orders are under Shipped, you cannot cancel them. You can only cancel orders in status of Ready , Processing and Hold.
To cancel orders, you can click the button " Cancel" which is in the column of Action. Then the orders will shows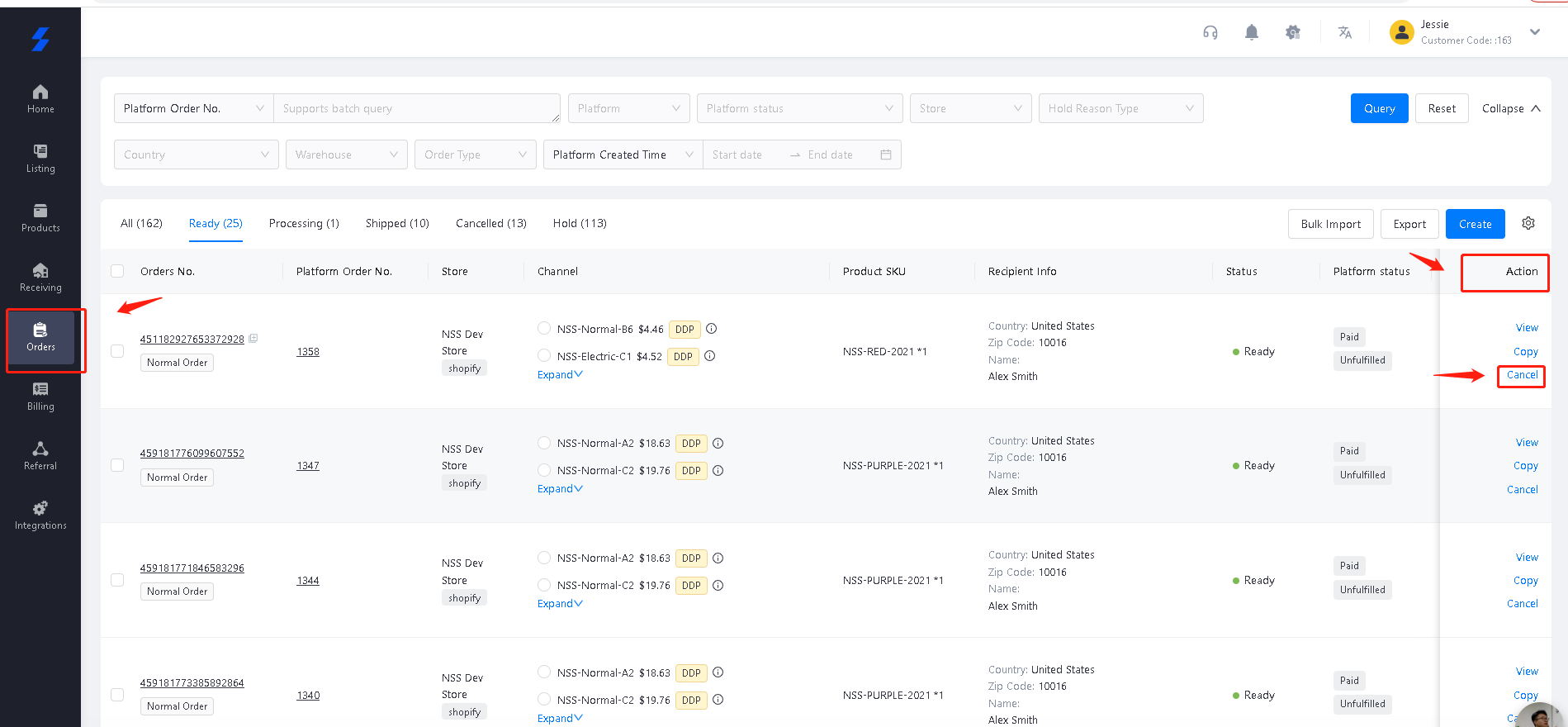 For cancelled order, you also can Return to ready if you want to ship it later