Instructions on how to create orders manually in OMS
For Shopify, Woocommerce and Wix sellers, NextSmartShip OMS will automatically get orders information from selling platform through API integration. If you are not a Shopify, Woocommerce or Wix seller or your store is not integrated with OMS, you'll need to create orders manually.
In OMS, you can either create order one by one or create orders by batch upload.
1, To Create Order One by One
Login your OMS account:
1. click
Orders
>
Create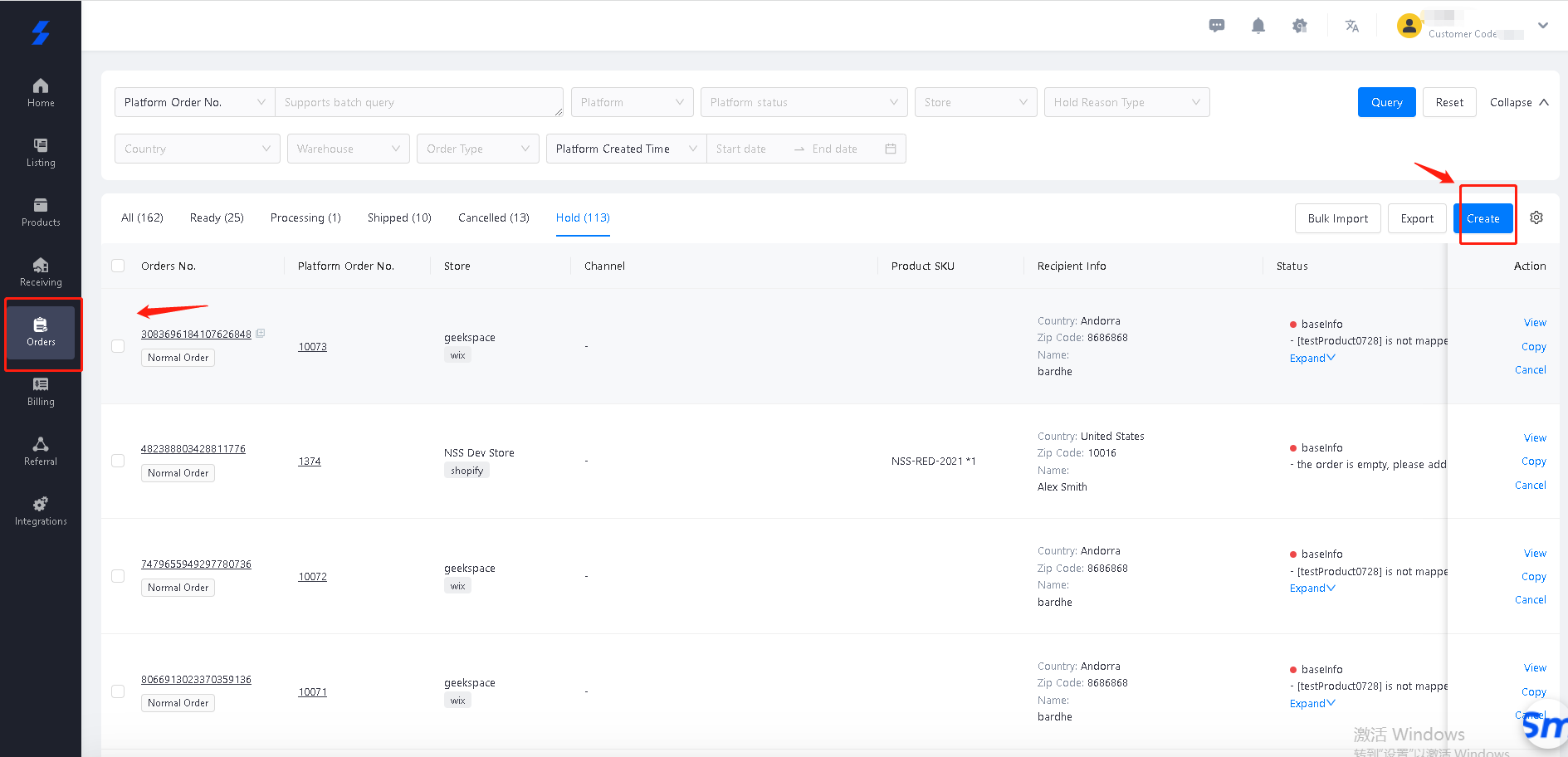 2. Choose order type , warehouse > fill in the product and recipient information
> Order type: Normal order means the orders which you will use online shipping methods to ship out. Offiline order means the orders which you will use offline shipping methods (like sea freight, air freight and so on) and the China order

> Warehouse: we only have China warehouse SZ01 option for now, later we will add more overseas warehouse in.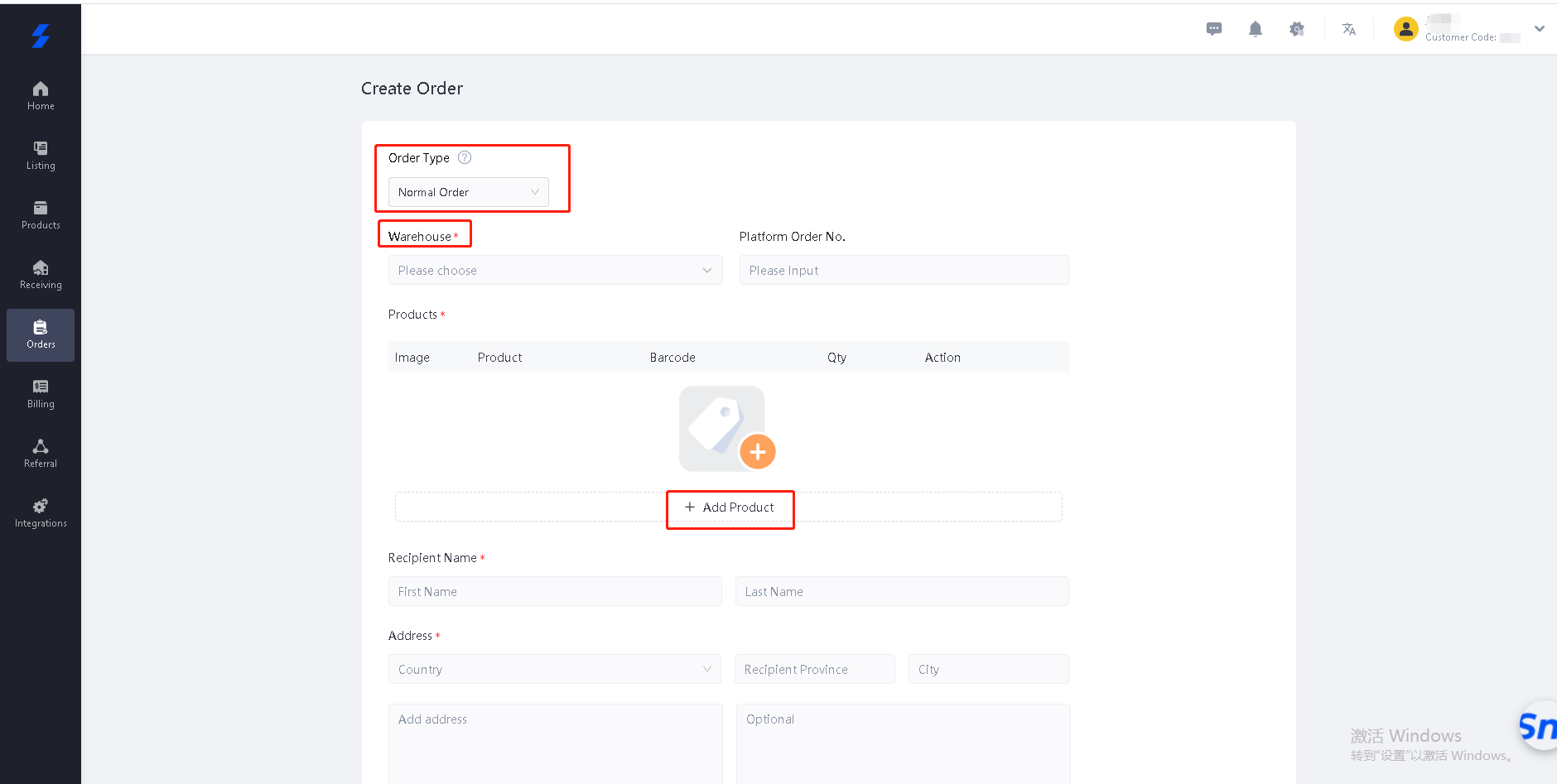 3. If you have packing requirement, you can put it in the note. Then click Confirm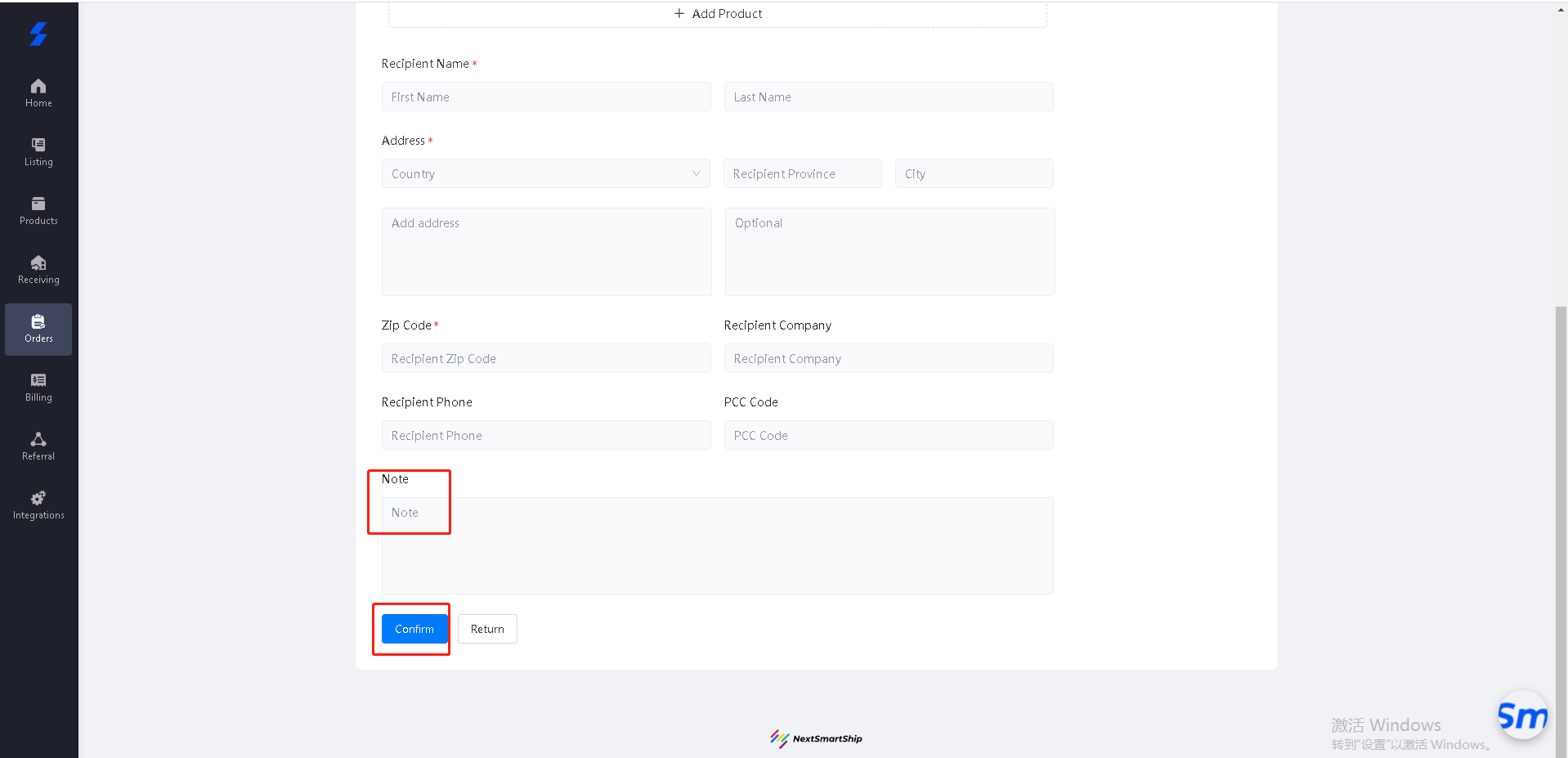 4. After the order is successfully created, find the order under Ready > select the order > choose shipping line > click Ship the order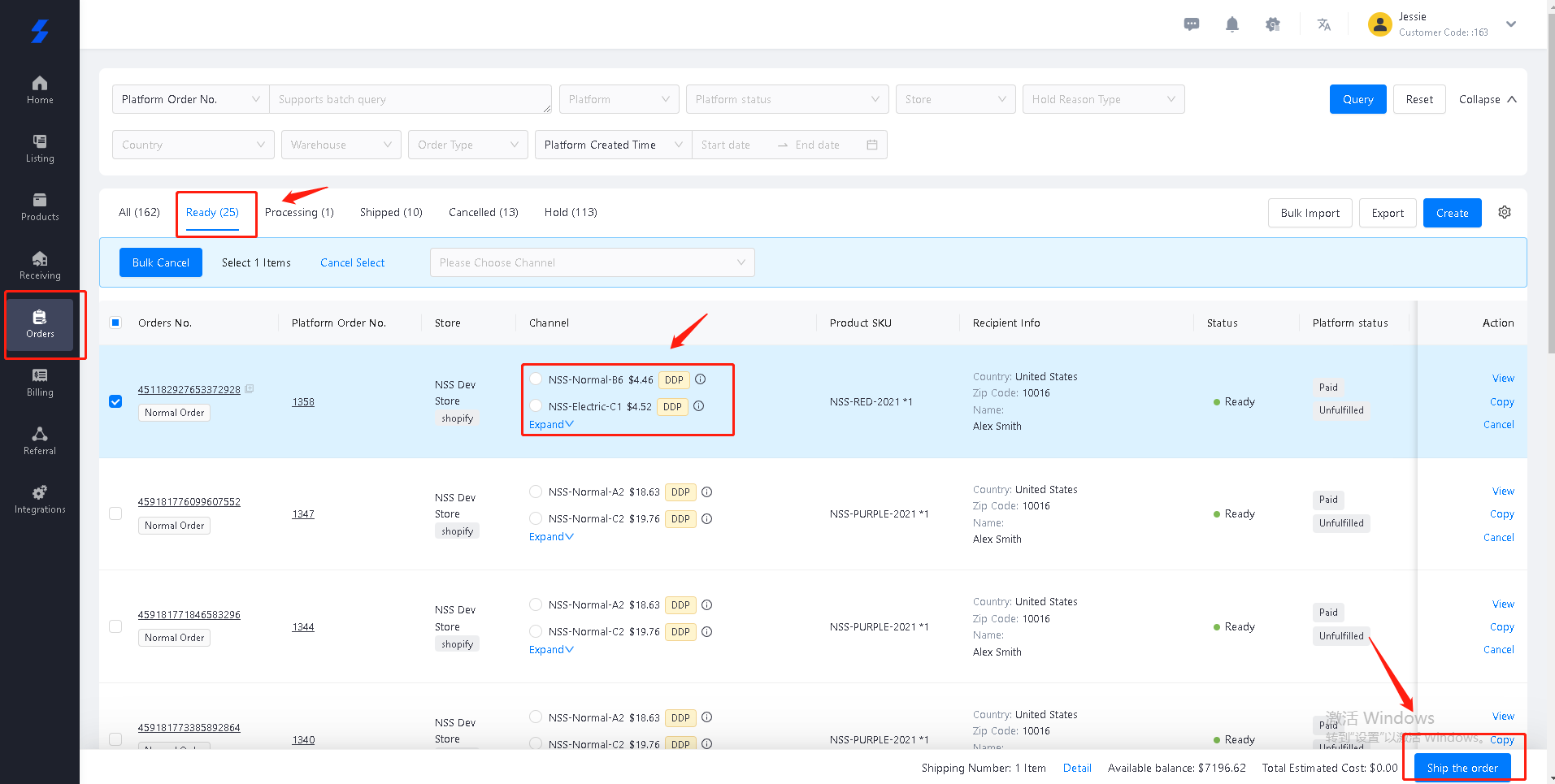 2, To Create Orders by Batch Upload
1. Go to Order > Bulk Import > Download import template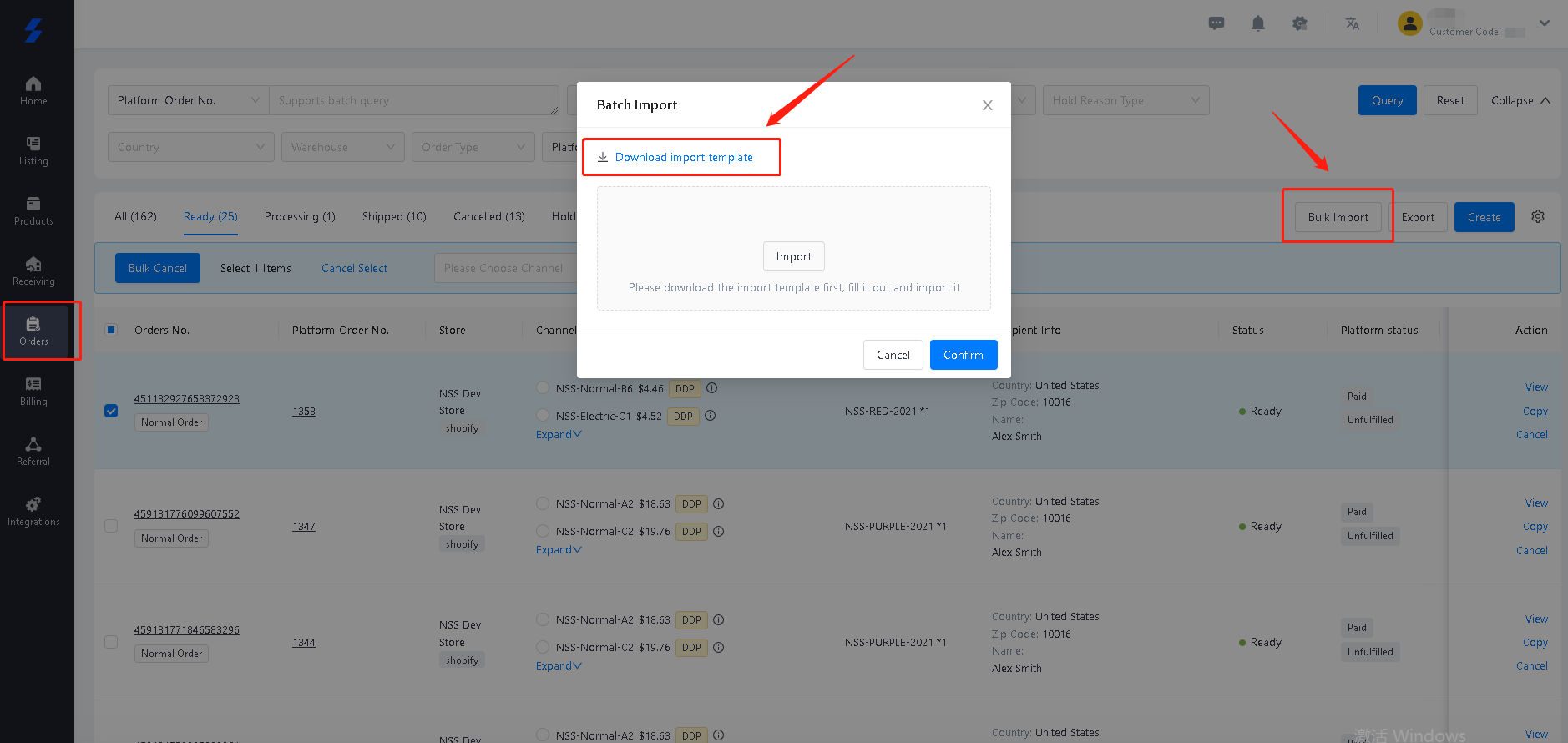 2. Fill in the necessary information in the template:
Fill the information in green. You also can refer to the expain and example sheet.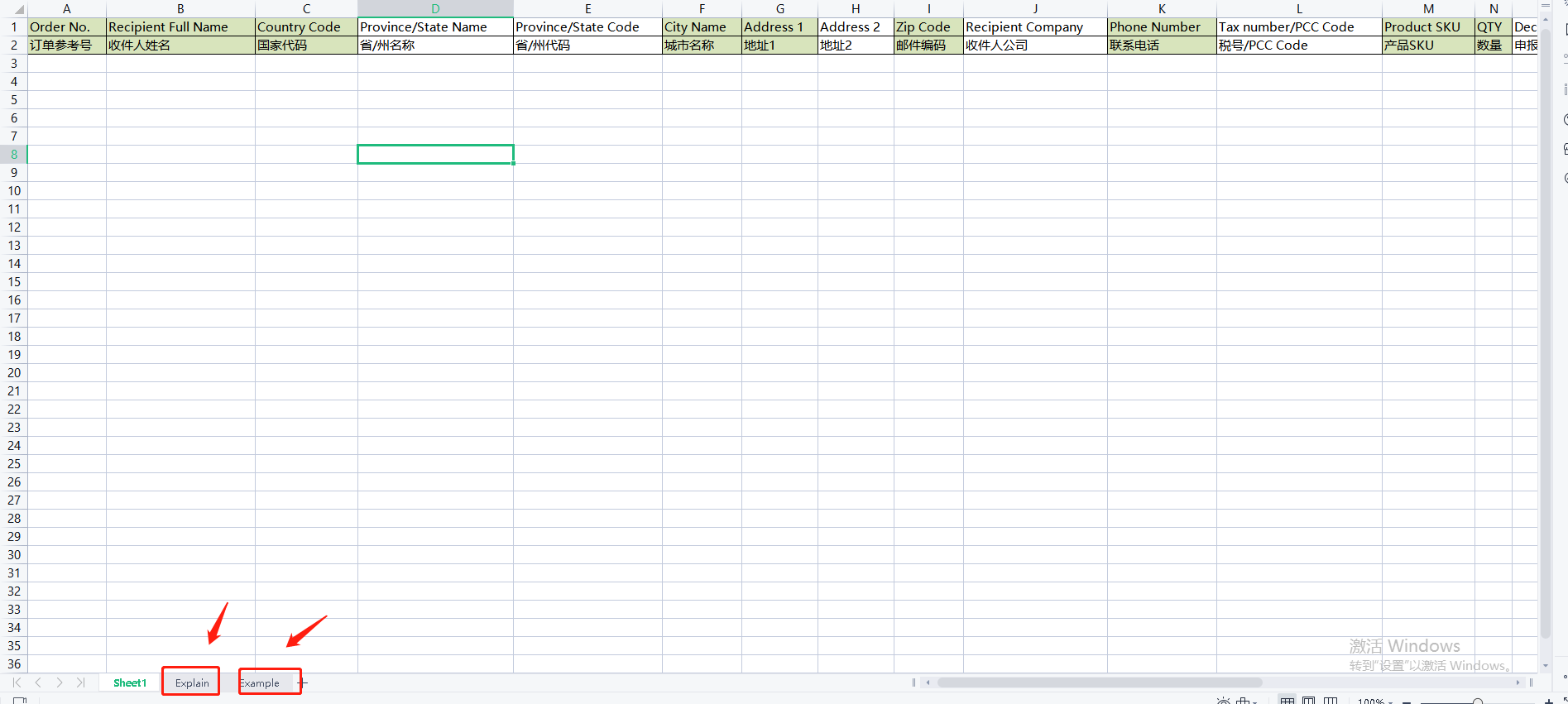 3. Import the file to system, then Confirm

4. find the order under Ready > select the order > choose shipping line > click Ship the order